Salon Slide Mailers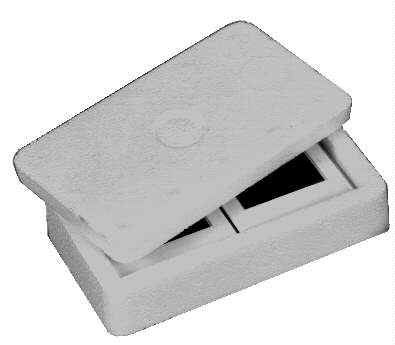 Tired of having your slides damaged in the mail?
Our Foam Slide Mailer is made from heavy-duty styrofoam and weighs only .3 oz.
The mailer will protect four to six slides. Includes an identification label to insure the safe return of your slides.

$1.00 each in any quantity

Envelopes

Small expandable manila envelopes are available to make sending your slide mailer even more convenient. These special envelopes have a two-part adhesive flap for easy remailing and include extra room for salon entry forms.

.18 each in any quantity